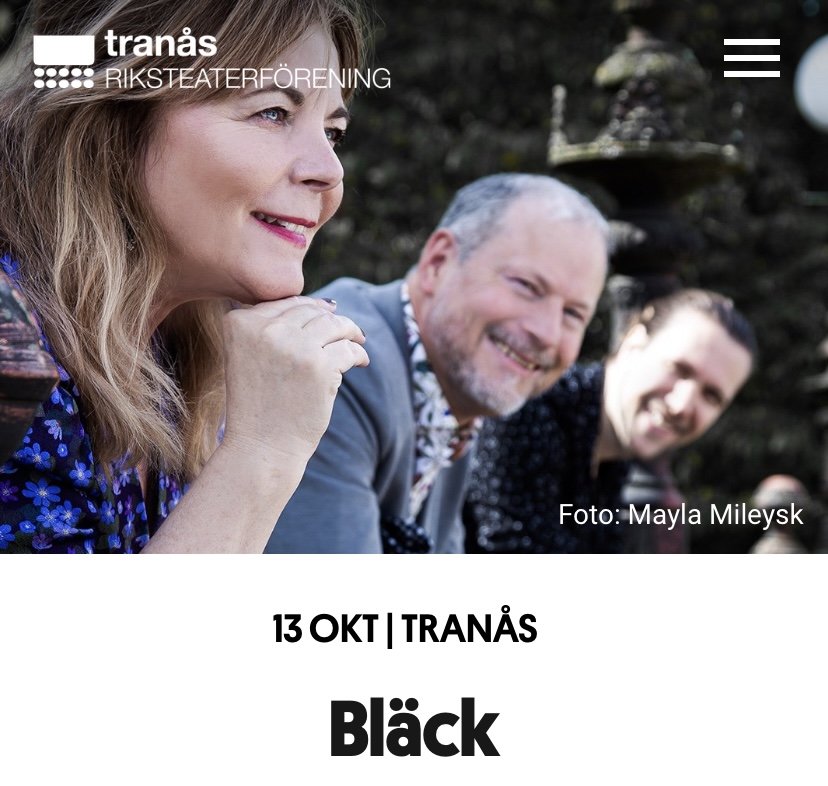 BLÄCK - Löfstadkyrkan Tranås October 13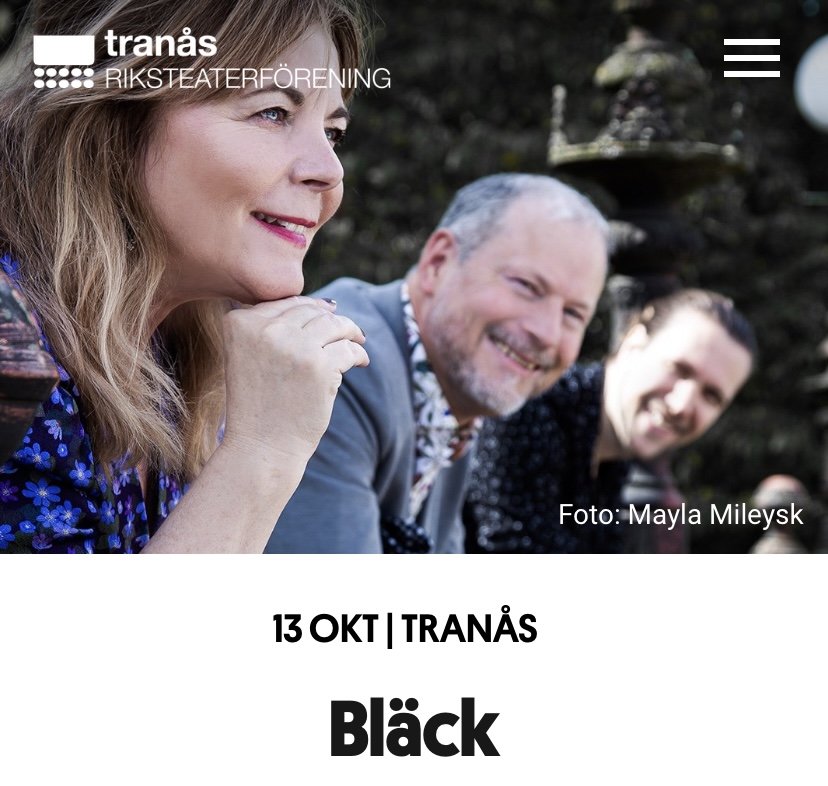 Concert at Löfstadkyrkan kl 19. Tickets https://www.riksteatern.se/forestallningar/black/202110131900-90469L
Songs and reflections.
"Without ink - nothing written". Songs in French and Swedish by Brel, Bellman, Hörberg, Vreeswijk, Hermodsson, Ferré, Bécaud and original songs, with Camilla Ringquist and Martin Tode. Pianist: Elias Ringquist.
CAMILLA RINGQUIST är sångerska, kompositör och dramatiker. Hon har de senaste åren gjort stor succé med sina föreställningar Mon Amour Bleu- en hyllning till Edith Piaf, Historien om Camille Claudel, Jane Avril dansös på Moulin Rouge, Oda Krohg norsk målarinna, Paris Midi, Paris Nuit och Vivre en Bleu – ett liv i blått. Camilla har fått fantastiska lovord för sina tolkningar av de franska klassikerna och har flera gånger framträtt i Paris. Hon har gett ut flera album, både med egen musik och sånger på franska. I föreställningen Bläck ger sig Camilla in i den svenska visskatten.
MARTIN TODE är visförfattare och trubadur. Vid sidan av sitt eget skrivande är han starkt engagerad i bandet Martin & Direktionen samt Cornelissällskapet. På scenen framför Martin visor med lekfullt språk och, ofta, högt tempo. Martin är nu aktuell med albumet Telegram för Falbygden.
ELIAS RINGQUIST är sångare låtskrivare och pianist. Han har skrivit över 200 sånger och gett ut flera album och singlar. Elias har också ett förflutet som barnskådespelare bl. a. som fostersonen Petrus i Den goda viljan. Han har även tävlat som finalist i IDOL.
Camilla och Elias har spelat tillsammans i mer än tio år – ett unikt samarbete mellan mor och son. De möts också i föreställningarna
Från Paris till New York och Vivre en Bleu – ett liv i blått.
Pressröster
Camilla sjunger franska ballader så det ryser i kroppen (Bärgslagsbladet)
Hon är hundra-procentigt hängiven, för att inte säga passionerad" (SvD)
Vilken känsla, vilken inlevelse! Helt enastående! (Cercle Suédois, Paris)